The MapSpeller 4.1 extension automatically loads the first time users interact with it*. A dialog will confirm that the extension is being loaded.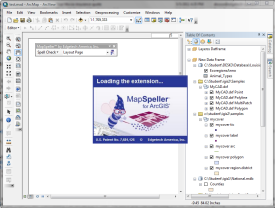 To spell check a table, you must have licensed the MapSpeller Professional or Multilingual Edition. You must also first load the extension. This is done by interacting with most of its toolbar controls. For instance, selecting the "Tables", "Geodatabase Annotations" or "Layer Labels" item from its target drop-down box will enable the extension.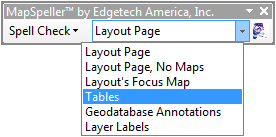 If the MapSpeller extension is not loaded first, the "Spell Check with MapSpeller" item won't appear in the table column header context menu, as illustrated below.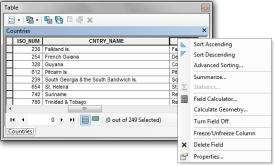 The illustration below shows a column header context menu when the MapSpeller extension is loaded.