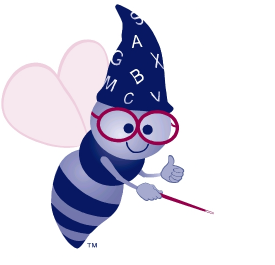 Disclaimer—The home page has been produced for informational purposes as a service to Edgetech America, Inc. end users and the Geographic Information Systems (GIS) community. Any listing and/or posting of third-party promotional information and/or materials, including, but not limited to, any subpage(s), copy, software, scripts, and/or data should not be construed as an endorsement by Edgetech America, Inc. Any further information and/or support for all third-party information and/or materials listed and/or posted herein are provided directly by the respective third party. Because the Internet is not a secure network, Edgetech America, Inc. recommends that any materials downloaded from the home page be checked for computer viruses prior to use so as to avoid any potential damage to your system, software, and/or data.

Warranty and Limitation of Liability—THE INFORMATION AND/OR MATERIALS CONTAINED HEREIN ARE PROVIDED "AS IS," WITHOUT WARRANTY OF ANY KIND, EITHER EXPRESS OR IMPLIED, INCLUDING, BUT NOT LIMITED TO, THE IMPLIED WARRANTIES OF MERCHANTABILITY AND FITNESS FOR A PARTICULAR PURPOSE.

Edgetech America, Inc. shall not be liable for direct, indirect, special, incidental, or consequential damages related to your decision to use any of the information and/or materials listed and/or posted on this home page, even if Edgetech America, Inc. is advised of the possibility of such damage.

U.S. Government Restricted/Limited Rights Legend
Any software, documentation, and/or data delivered hereunder is subject to the terms of the License Agreement. In no event shall the U.S. Government acquire greater than RESTRICTED/LIMITED RIGHTS. At a minimum, use, duplication, or disclosure by the U.S. Government is subject to restrictions as set forth in FAR §52.227-14 Alternates I, II, and III (JUN 1987); FAR §52.227-19 (JUN 1987) and/or FAR §12.211/12.212 (Commercial Technical Data/Computer Software); and DFARS §252.227-7015 (NOV 1995) (Technical Data) and/or DFARS §227.7202 (Computer Software), as applicable. Contractor/Manufacturer is Edgetech America, Inc., PO Box 4739, Glen Allen, VA 23058-4739, USA.